Science

'Equipped with his five senses, man explores the universe around him and calls the adventure Science.' - Edwin Powell Hubble
Intent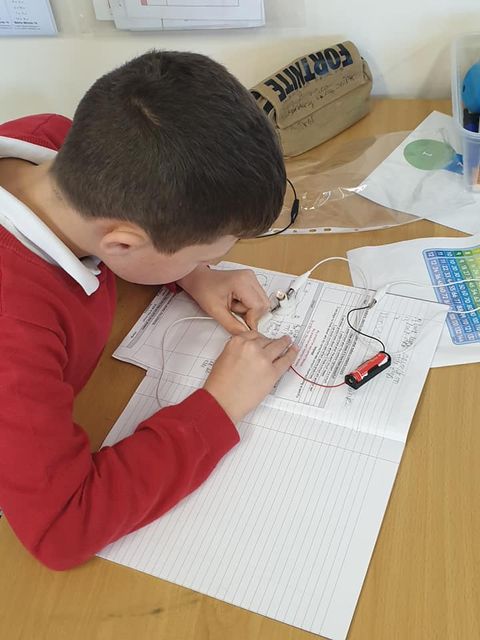 At Calcot Schools we aspire to instil a love of Scientific learning in our children. We strongly believe that this is essential to prepare them for life in our ever evolving world. This combined with the current drive to increase the workforce in STEM (science, technology, engineering and math) and bridge the gender gap, means that we do all that we can to harness our children's natural curiosity with lots of opportunities to become interested and excited about all aspects of science. Our curriculum is clear, well planned and sequential so that our children's knowledge and skills are built incrementally, allowing good progression to be made, whilst enabling our children to become enquiry based learners.
Implementation
In line with the National Curriculum Programme of Study we have designed, planned and implemented a Science curriculum which is sequential and progressive. We provide:
well planned lessons which are sequential and allow plenty of time for the children to fully understand new learning and make links with prior learning.

continuous opportunities to fully embed knowledge and revise prior-learning by using quick quizzes and revisit opportunities at the start of each lesson. Lessons are adapted according to these and tailored to meet our children's ongoing needs.

the children with key scientific language and meanings so they understand and can apply them to their verbal and written science communication.

a range of resources to develop the children's knowledge and understanding. These are integral to their learning and understanding of working scientifically.

practical investigative opportunities within our Science lessons to enable independent and enquiry based learning.

cross curricular learning opportunities wherever possible
Impact

High expectations for attainment, progression and love of learning in Science means that a majority of our children will work at the expected standards or exceed them. This will be evident through the quality of the work in the Science books, their engagement and behaviour within lessons but also through formative and summative assessments. Class teachers set cold and hot science assessment tests before and after a unit. These are used to evidence progression but also to ensure appropriate support and challenge is put in place to meet learning needs, address misconceptions and ensure our Long term and Short Term plans provide appropriate learning experiences. At the end of each academic year each pupil receives a written report, which shows their attainment in each strand with a personalised target.
Open Mornings

Calcot Infant School will be holding open mornings over the next couple of months to enable prospective families to view the school and get a taste of what our amazing school can offer.

Read more

OFSTED 2023

Our schools were inspected in 2023 and both schools were recognised for their excellent drive to provide children with an exciting, broad and balanced curriculum. It was commented upon that as pupils move through the school, there is a wealth of opportunities to enrich their lives, including lunchtime, after-school clubs, arts and sporting events.

Read more
All latest news