Driving and Parking
In September 2021, as part of a West Berkshire Council initiative, some roads around the school became part of a 'School Streets' area. The roads will be closed - except to permit holders. This is to increase healthy commuting (walking, cycling, scooting), provide a safer environment, reduce pollution and resolve problems with parking.
During the school drop off (8:15am-9:15am) and pick up (2:30pm-3:30pm) the central part of Royal Avenue, together with Curtis Road and Gatcombe Close will only be accessible to vehicles with a valid permit from West Berkshire Council. Linear Park and the Calcot community centre are local car parks the council have suggested we use at these times. Please be advised that people not abiding by the School Streets restrictions are at risk of being stopped and fined by the police.
Parents and carers are not permitted to drive or park on the school site between the hours of 7:30am and 3:30pm, regardless of whether they have a 'School Streets' permit or not. Parking on site during these times is for school staff, governors, professionals and contractors who are working at the school.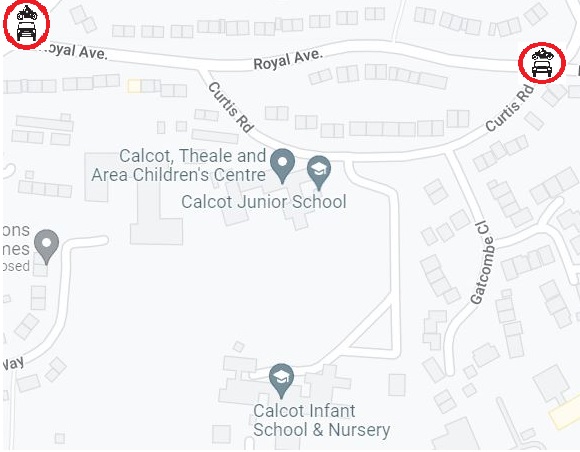 Open Mornings

Calcot Infant School will be holding open mornings over the next couple of months to enable prospective families to view the school and get a taste of what our amazing school can offer.

Read more

OFSTED 2023

Our schools were inspected in 2023 and both schools were recognised for their excellent drive to provide children with an exciting, broad and balanced curriculum. It was commented upon that as pupils move through the school, there is a wealth of opportunities to enrich their lives, including lunchtime, after-school clubs, arts and sporting events.

Read more
All latest news