Year 3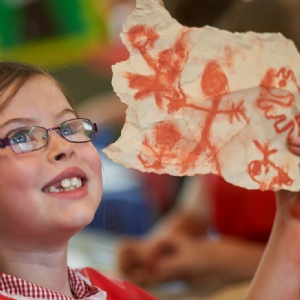 The latest news from Year 3
Year 3 have had yet another busy term in the run up to Christmas. The children have been reading Greek myths and have really enjoyed writing their own-we have been extremely impressed with these stories and the progress being made!
In maths they have been doing a lot of problem solving including measuring and scaling up the Minotaur's labyrinth and using all their mathematical knowledge to plan a new outdoor classroom. We have really challenged the children with this and they are working hard to complete these challenges.
We are all looking forward to a Christmassy final week before the holidays before coming back next term and starting work on our Year 3 production of Mary Poppins! This will be performed at the end of the half term and we will let you know nearer the time more about it such as exact dates and times. We also have a school trip to Newbury Corn Exchange coming up after half term which, again, we will tell you more about very soon.
Have a very Merry Christmas from all of Year 3!
Severe Weather Newsletter

Please read our Severe Weather Newsletter for 2019/2020

Read more

Nursery Places Available

We have some spaces available in our Nursery. If you are interested please call the school and we will be happy to help you with your enquiries.

Read more
All latest news