Reception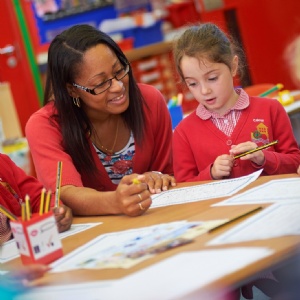 The latest news from Reception
What a busy half term we have had in Reception! The children have very much enjoyed rehearsing and performing their Nativity to their family and friends. All of the staff in Reception are extremely proud of each and every child for all their hard work on this over the last few weeks-well done Reception!
We have also been enjoying our topic on Robins and other birds. We were lucky enough to have a visitor in to talk to us all about Robins and how we can encourage them into our garden over the Winter season.
Dinosaurs have been one of the children's favourite topics this half term! The children discovered that a dinosaur had been to visit Reception and they had to follow the clues to find out more about this 'new species' of dinosaur. The children found out lots of interesting facts about different types of dinosaurs and very much enjoyed going on our dinosaur hunt!
Thank you to all parents and carers for their ongoing support this half term. We hope you have a restful and relaxing Christmas break.
Severe Weather Newsletter

Please read our Severe Weather Newsletter for 2019/2020

Read more

Nursery Places Available

We have some spaces available in our Nursery. If you are interested please call the school and we will be happy to help you with your enquiries.

Read more
All latest news