Unbeaten run continues!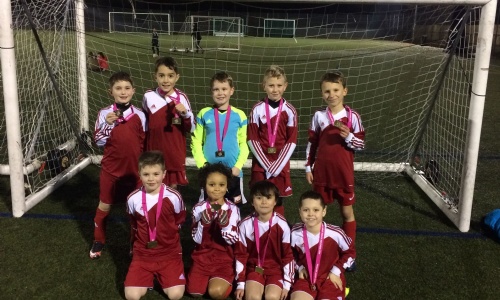 The year 3-4 boys football team continue to storm ahead, without conceding a single goal.
Our year 3 and 4 football team continued their incredible run on Monday where they once again competed in a tournament, without conceding a goal or losing a game. That takes their record this season at 12 games completed, 7 wins, 5 draws and 0 loses. They are yet to concede a goal during this amazing run of games. The boys should be very proud of what they have accomplished so far. Lets hope this can continue for as long as possible!
Severe Weather Newsletter

Click here for our severe weather newsletter - Calcot Schools will be open unless otherwise notified.

Read more

Anvil Performance

On Tuesday 13th March Calcot Choir took to the stage at the Anvil.

Read more

What an end to a season!

The Year 4-6 boys football team made us all incredibly proud as they competed brilliantly in an end of season tournament.

Read more
All latest news