Fantastic friendly win!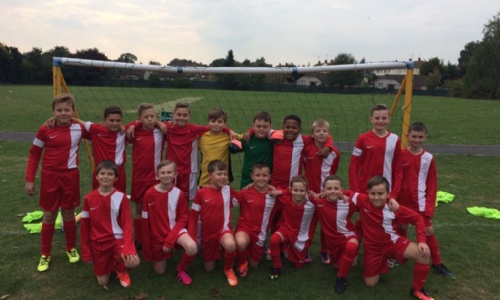 Calcot 4 - 0 Sulhampstead
On Friday afternoon, we witnessed our first game of the season against a determined Sulhampstead side.
During a first half which turned out to be a constant battle between the Calcot attackers and the away goalkeeper, the boys were able to hold a narrow 1-0 lead. At half time, we were able to field a completely different side and eventually added to the score line to make it look more comfortable.
What was pleasing about this game was that we were able to field every child that attends the year 5/6 football club, allowing some children their first opportunity to represent the school.
On a side note; we witnessed one of the attempts of the season already. A bicycle kick from the edge of the box that was heading right for the top corner if not for another outstanding save by the goalkeeper! It certainly deserved a goal!
Well done boys, a solid first performance of the season!
Severe Weather Newsletter

Please read our Severe Weather Newsletter for 2019/2020

Read more

Nursery Places Available

We have some spaces available in our Nursery. If you are interested please call the school and we will be happy to help you with your enquiries.

Read more
All latest news