Bill McIlvride Cup – Round 1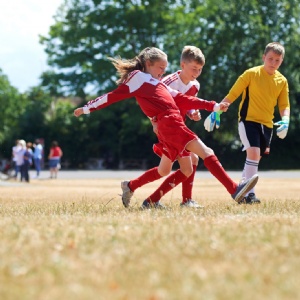 Calcot 3 Vs 1 Spurcroft
The years 5 and 6 football team entered the first round against a solid Spurcroft side. They boys had to defend very well in the first half, a number of quality saves from goalkeeper Callum Wardle keeping his side in the game. We were happy to start the second half at 0-0.
Into the second half, more determined defending was needed as the other side had plenty of possession of the ball. The boys proved that they were very good on the counter attack; breaking away to score 3 well worked goals. Put under even more pressure, the opposition got a goal that they deserved after having missed a penalty when the game was 1-0.
The boys were all very proud of their performance and excited to go through to round 2. With some excellent displays, a special mention to Riley and Ronin that played their first ever competitive game of football.
Well done to all of the boys.
Squad: Callum Wardle, Kieran Allen, Harry Knight, Riley Tott, Charles Wake, Adam Seymour, Ronin Bliss, George Smith & Harry Clarke.
Goal Scorers: Riley Tott, Kieran Allen & Adam Seymour
Man of the Match: Riley Tott
Severe Weather Newsletter

Please read our Severe Weather Newsletter for 2019/2020

Read more

Nursery Places Available

We have some spaces available in our Nursery. If you are interested please call the school and we will be happy to help you with your enquiries.

Read more
All latest news