Girls Little Heath Tournament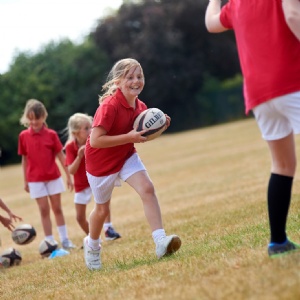 On Tuesday 6th October, in the pouring rain, our girls' football team participated in their first 5-a-side competition of the new year, held at Little Heath School.
This was the girls first time in playing as a team, some of which was the first time playing a competitive football match for the first time. They all had a wonderful time, showing great enthusiasm, sportsmanship and encouragement. They were a credit to the school and never gave up. Despite being frustrated that they didn't manage to score, the girls can all be proud of how they performed and how it was done with a constant smile on their faces.
Results
Vs Park Lane 0-0 D
Vs Birch Copse 0-1 L
Vs St Pauls 0-1 L
Vs Springfield 0-2 L
Squad: Grace Parker, Georgia Dunk, Aylis Pengelly, Leona Rowland, Kiera Langham, Lois Dean & Grace Taylor
Player of the Tournament: Leona Rowland
Severe Weather Newsletter

Please read our Severe Weather Newsletter for 2019/2020

Read more

Nursery Places Available

We have some spaces available in our Nursery. If you are interested please call the school and we will be happy to help you with your enquiries.

Read more
All latest news